I don't do it very often, but I'm thinking I should do more of it. This afternoon I baked with my son. I'm usually too controlling in the kitchen to let him help much. I do try, but it's so frustrating sometimes. I think I've learned to relax a little, and it helps that Zachariah is growing up. Today we had fun making Monkey Bread together. I need more moments like these with my son.
Do you like to cook or bake with your kids? What's your (or their) favorite thing to make?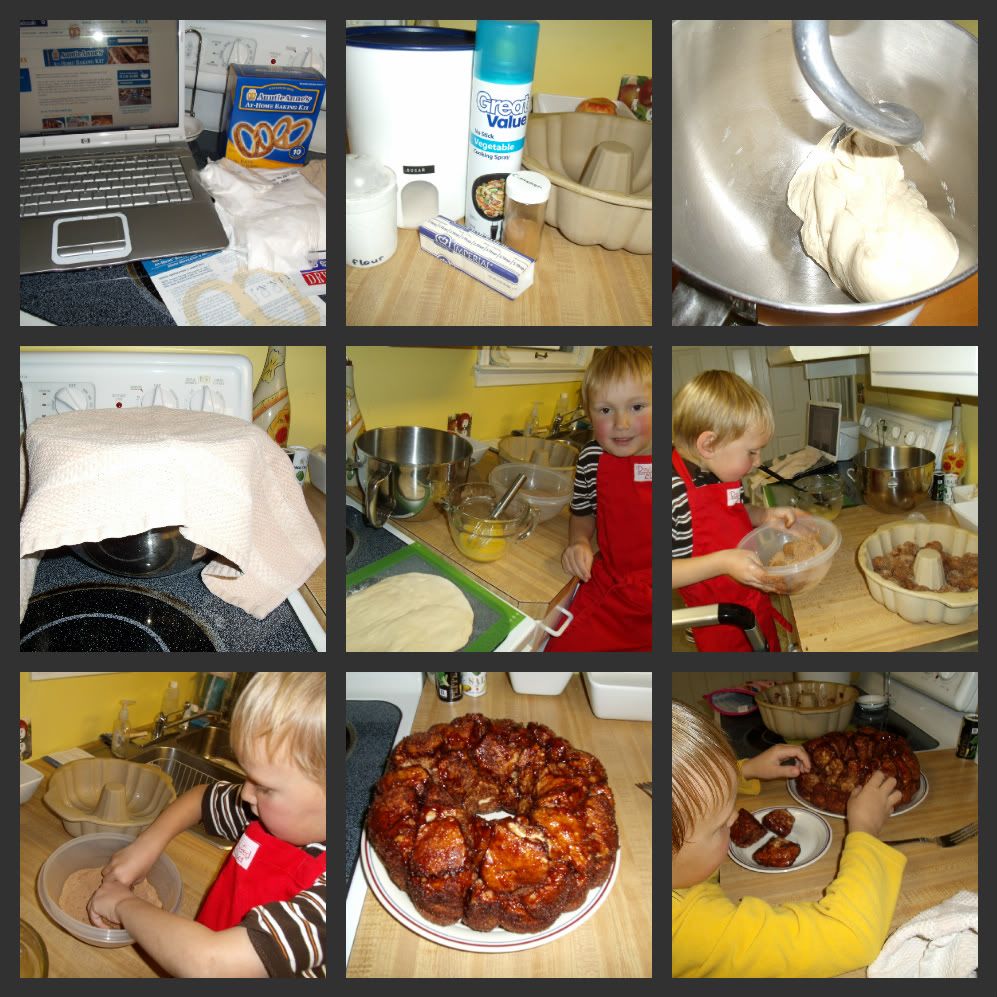 And we were testing out a fun product. You can
read more
about it over at
my review blog
. And while you're there, make sure you sign up to win the
$250 Paypal cash
.You never know, you could be the big winner.